Brother Wayne Teasdale (1945 - 2004)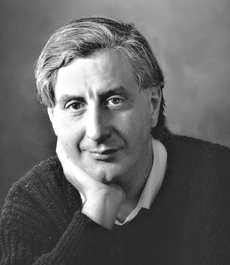 On October 20, 2004, Wayne Teasdale died at age 59. After his second battle with cancer, he passed on leaving numerous friends, loved ones, and students. Wayne was a world-renowned spiritual teacher and scholar who worked tirelessly to create dialogue and understanding among the world's religions. Wayne was the leading voice in the Christian contemplative movement.
In particular, Wayne Teasdale met often with His Holiness the Dalai Lama to discuss their faiths. In his own words: "I am convinced that Christianity and Buddhism together have a unique opportunity and responsibility to enter into a sustained dialogue on all matters.... If the two traditions work together on resolving the critical issues facing the planet, and if they commit themselves to an open-ended dialogue process in which mutual influence on each other occurs in the areas of belief or view, prayer, and social engagement, they will make an enormously precious contribution towards the communication of a new consciousness all around the world."
For over 10 years, Brother Wayne Teasdale studied, prayed, and meditated in the seclusion of Hundred Acres Monastery in New Hampshire. In 1986, Father Bede Griffiths, an English Benedictine monk living in India invited Wayne to his ashram to take sannyasa (Indian monkhood) from him as a Christian. Sannyasa formally means to renounce the world. This event began Wayne's work as an interreligious monk and mystic. Through his writings, Wayne has helped thousands of individuals to understand their own true paths and explored the idea of renunciation and spirituality in daily life.
Wayne Teasdale served on the board of trustees of the Parliament of the World's Religions and was the coordinator of the Bede Griffiths International Trust. Wayne dedicated himself to helping people discover their true spiritual nature and was a passionate activist who worked throughout his life to create dialogue and mutual understanding among the world's religions. He is the author of many seminal books, most notably: The Mystic Heart: Discovering a Universal Spirituality in the World's Religions and A Monk in the World: Cultivating a Spiritual Life. His other books include: Catholicism in Dialogue: Conversations Across Traditions ; Come and Sit: A Week Inside Meditation Centers; Hermitage of the Heart: Contemplative Practices from Hundred Acres Monastery; Community of Religions: Voices and Images of the Parliament of the World's Religions; Essays in Mysticism; Yoga of Sound: Healing & Enlightenment Through the Sacred Practice of Mantra (with Russill Paul); Bede Griffiths: An Introduction to His Interspiritual Thought (with Bede Griffiths); Awakening the Spirit, Inspiring the Soul: 30 Stories of Interspiritual Discovery in the Community of Faiths (with Martha Howard, MD)and Mystic Hours: A Daybook Of Inspirational Wisdom And Devotion.
Wayne was the leader of the Interfaith Call for Freedom of Worship and Human Rights in Tibet and was a member of the Monastic Interreligous Dialogue and helped draft their Universal Declaration on Nonviolence. He was an adjunct professor at DePaul University, Columbia College and the Catholic Theological Union and lectured throughout the world.
In his life and teachings, Wayne always promoted the concept of community, service and faith. Importantly, he said: "We now know that each one of us inhabits, rather than possesses, what can be called local awareness. It makes our life tangible by filtering it through parameters of knowing and being that allow for this local type of consciousness, this knowing person here and now who is self-aware. When someone has a mystical experience, he or she is propelled into a cosmic kind of perception. The enlightened are those who have broken out of their local and regional, or individual and species awareness and have discovered other realms of consciousness beyond this sphere."
by Jennifer Harris